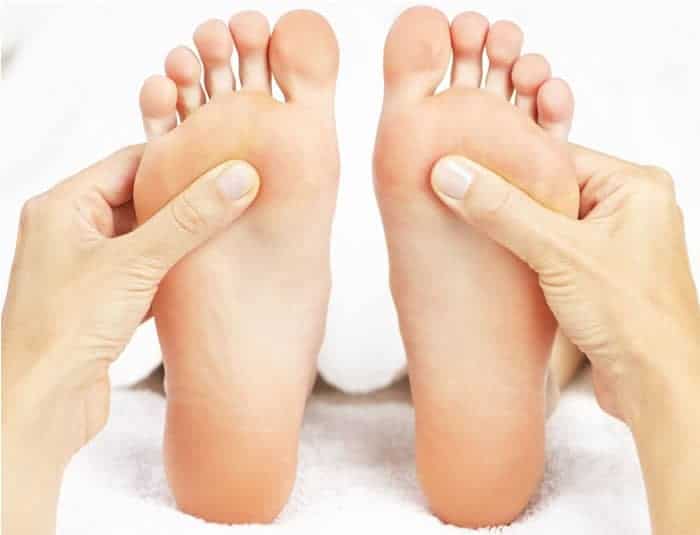 23 Feb

Reflexology Benefits

Whether you're an athlete, work full time, or are a stay at home parent, a lot of weight and stress are put on your feet. This causes stress to be distributed throughout your body and manifest in different ways. If you experience neck or back pain it may be because of the amount of walking or standing that you do throughout the day. One approach that people have taken to the pain and stress they experience in their body is massages. They're great but are even more effective with a reflexology session.

At Bella Vita Spa and Salon, for the month of March, we will be offering a free 15 minute reflexology with a 90 minute massage. Let's take a closer look at the benefits of reflexology!

The Benefits of Reflexology:

Reflexology is an alternative treatment for a variety of conditions. It has been practiced for thousands of years. Most notably by the ancient Chinese and Egyptians.

Reflexology involves the therapist applying pressure to specific areas in the hands, feet, and ears that affect certain reflex areas of the body. A few of the benefits are:

Nerve Function – As you age your nerve endings become less sensitive. Reflexology is able to stimulate over 7,000 nerve endings in a single session causing them to see an increase in function.
Energy Levels – Reflexology aligns the functioning of various organs and muscle systems and will cause an increase in your metabolism and energy creation process within your body. This is great if you are needing a boost in energy because you feel sluggish.
Circulation – The most recognized benefit of reflexology is the improvement of circulation throughout the body. This means that blood and oxygen are cycled throughout the body more effectively. With more oxygen reaching your vital organs you optimize their function and further increase your metabolism.

These are just a few of the benefits of reflexology. If you would like to read more on the subject Organic Facts has a detailed article that is a great read for anyone new to the practice of reflexology.

If you've never experienced reflexology and are interested in experiencing a session for the first time, or have been enjoying its benefits for a while, make sure you do not miss out on this great deal Bella Vita Spa and Salon has going on for the month of March. With any 90 minute massage or your choice, you will get a free 15 minute reflexology session. Please contact us through our website or call us at (918) 369-8482.