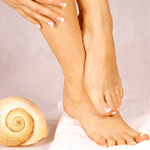 02 Feb

Show Your Tootsies Some Love

February is "Fabulous Feet" month at Bella Vita Spa and Salon, because how you care for your feet during the winter is what you'll be seeing in the summer! During the cold, winter months, when our feet are hidden and confined in Uggs, Nike's or other close-toed shoes, we tend to forget about them. However, it's during this time that nails can become dry and brittle, and calluses and corns are at their worst. This is why we recommend pedicures on a monthly basis that include:
Exfoliation: to keep feet soft and hydrated.
Nail care: to prevent painful splitting and breakage.
Reflexology: to loosen feet muscles, assist in joint performance and increase blood circulation in the feet and toes.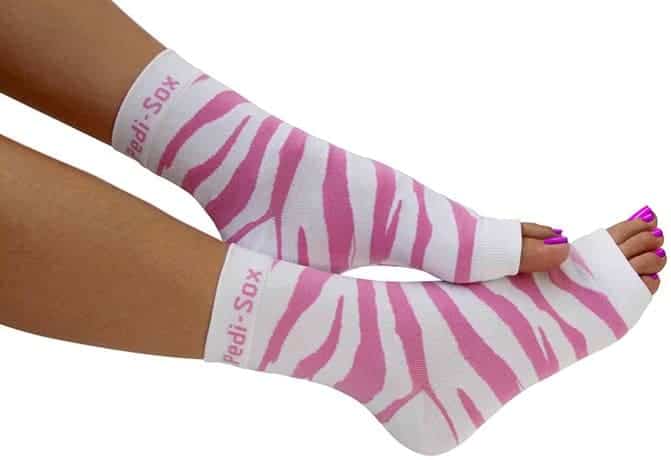 Now, we know what you're probably thinking: "It's February and it's cold outside! The last thing I want to do is take off my warm socks and shoes!" We totally agree, so we offer a unique product – Pedi-Sox Ultra – designed to keep your feet warm and cozy while locking in the benefits of our specifically-designed healing serums, creams and treatments for your tootsies!
These unique socks are made of contemporary yarns for ultra-soft comfort in playful and exotic designs including "Baby Leopard," "HoundsTooth Crimson Tide," "Wild Zebra" and "A Pink Zebra?" to please every fashionista. But, Pedi-Sox' true allure comes when it's time to paint toe nails because these socks are toeless! Yes, toeless! This allows you to slip them on at the end of your luxurious pedicure treatment to keep your feet warm and lock in moisture while your toe nails are accented with color.
Another awesome product at Bella Vita Spa and Salon for your feet pampering pleasure is Baby Foot Easy Pack, an innovative foot care system made with 17 natural extracts that allow your feet to exfoliate naturally, leaving them super soft. Rough, dry, cracked soles are a thing of the past with this product's 3-step process: apply, soak, wash away.
Stop by to choose your style of Pedi-Sox that expresses your unique personality and while you're here, pick up a Baby Foot Easy Pack.
We are excited to help show your tootsies some love!