27 May

FarmHouse Fresh Goods – Oprah Loves Them, and So Do We!

FarmHouse Fresh Goods, a Texas based body and skin care line that boasts of natural ingredients and tantalizing smells, can now be found on the shelves of our boutique! This 2007 "The O List" mention offers an array of products, ranging from body creams to face yogurts, all made from naturally derived ingredients. Each product ranges from 90-99% natural, are vegan or gluten free, and contain no parabens or sulfates; these unique qualities make FarmHouse Fresh products not only safe, but healthier for your body as well!

Here's an overview of just a few of the amazing products FarmHouse Fresh has to offer:
Body Moisturizers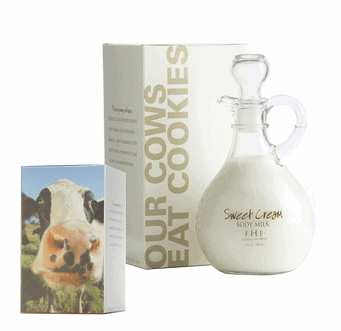 Coming in a variety of scents such as Sweet Almond, Butter Cream, and Shea Butter, these moisturizers leave your skin soft, smooth, and lightly scented. These light and nourishing moisturizers will calm even the most severe cases of dry skin, without the harmful ingredients found in most lotions!
Facial Products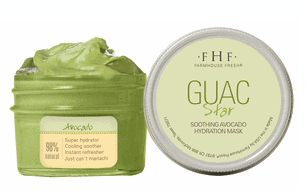 FarmHouse Fresh offers a surplus of face masks and buffing biscuits, each designed to treat different skin irritations and problems. Some masks, such as the Guac Star, are intended to calm and hydrate skin. Made with avocado butter for moisturization and anti-irritants such as Green Tea, the Guac Star is the perfect mask for a night of rest and relaxation. Other masks, like the Pajama Paste with its blend of yogurt, bentonite clay, and wild honey, tighten skin and reduce redness. Whatever your facial care needs may be, FarmHouse Fresh is bound to offer a product that naturally treats it!
Honey Heel Glaze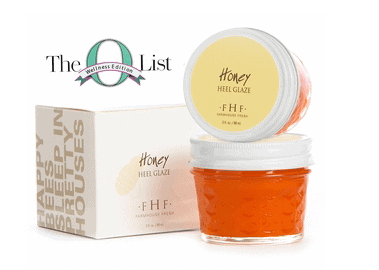 This moisturizing foot treatment is an Oprah favorite! Made with honey, aloe leaf juice, and pineapple and papaya extracts, the Honey Heel Glaze has been called the "Instant Pedicure". This honey-based, non-greasy serum seals in moisture and restores color to tired and rough feet. Just brush it on, and let this cinnamon and sweet clove scented glaze transform your feet!
Don't miss out on this amazing body and skin care line! Stop in for these and many other FarmHouse Fresh products. If Oprah loves it, you're sure to as well!