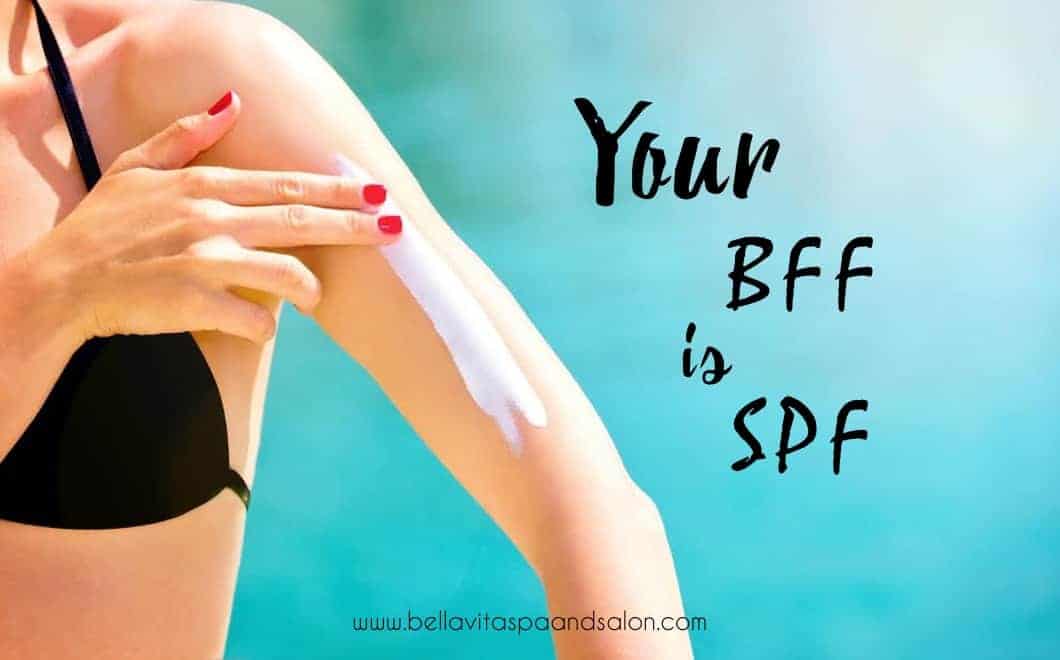 24 May

Your BFF is SPF : Sunscreen Smarts

When it comes to the sun, it's not always fun and games to be outside. The harmful UVA and UVB rays can cause serious damage to our skin, making us not only look older, but putting us at a greater risk of skin cancer as well. Remember, PLEASE use sunscreen or protection EVERYDAY! Here are some helpful tips…
Apply 1 ounce (2 tablespoons) of sunscreen to your entire body 30 minutes before going outside. Reapply every two hours.
Sunscreen is not capable of blocking all UVA or UVB rays. The ultraviolet rays can still penetrate even in the shade. Therefore, always protect your skin with hats, sunglasses, and long sleeved shirts for extended sun exposure. You look good wearing those anyway!
Seek shade, especially during midday hours (between 10am-4pm).
Choosing a makeup foundation that has sunscreen added is sometimes not enough. Add sunscreen under your foundation for maximum sun protection.
Don't forget to apply sunscreen to those forgotten areas- the tops of your ears, top of your feet, and the back of your neck.
If you have yet to find a sunscreen you love, stop by our boutique and take a look at our options. Our favorite lines, Epicuren & HydoPeptide, have some excellent options when it comes to sunscreen. Remember- any sunscreen is better than none at all!