04 Oct

Leave the Kids at Home

A day at the spa is one of the most relaxing things you can do for yourself. The special pampering break is dedicated specifically to you – no distractions or stress involved. And for many people, that means no kids!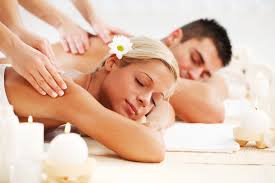 Although we know our clients have well-behaved children, we encourage them to leave the kids at home while receiving spa treatments.
Many spas have an age rule regarding spa treatments. Here at Bella Vita, if a child wants to receive a treatment, a consent form from the parent or guardian must be completed. Call our Spa Coordinators anytime to discuss which services would be most suitable for your child.
Going to the spa should be "you time". Nothing should keep you from enjoying your facial or message. So, for everyone's sake, leave the kids at home and come pamper yourself!