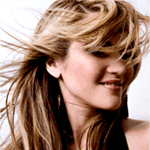 "I had a gift certificate for a Venetian Retreat package at Bella Vita and had a lovely experience. I am definitely going to go back any time I need a massage. Tracey was amazing! Also the atmosphere was very relaxing. They offered me a beverage and a hot neck wrap when I was seated in the waiting area, the pampering definitely began as soon as I walked in! I cannot wait to go back!"
---
"Spent the day at Bella Vita and loved it! Great services! Beautiful place!! Very friendly staff!! Hubby and I will definitely be back!!"
---
"I love Bella Vita Spa and Salon! They have fabulous customer service and go above and beyond to make you feel special! Every service I've had has been great! I definitely recommend Bella Vita to anyone looking for a relaxing day of pampering!"
---
"The massage and pedicure I received was better than any experience I have had. The facility is quiet, nicely decorated and always clean. The employees are kind and call you by name making you to feel important. I have been to several other spas in Tulsa and surrounding communities and Bella Vita is the best! It does not matter which massage therapist or nail tech you get, they are all excellent!"
---
"I am a regular at Bella Vita and I enjoy each visit more than the last. The staff is warm and friendly and the services are professional and relaxing. As a guy it's sometimes hard to relax at a spa but the staff at Bella Vita makes you feel welcome and at home."
---
"I gave the salon 5 stars because they were able accommodate my scheduling needs as a new client. I have several salon services scheduled throughout the Tulsa area and they helped me figure everything out being that I'm from out of town. Because of that interaction, assistance, and care I'm relieved and really looking forward to the services I've scheduled with them."
Have You Been To Bella Vita? We hope you enjoyed your time with us Please take a moment to leave us a Testimonial or Click Here To leave a Google Review. Your Experience is our best advertisement.